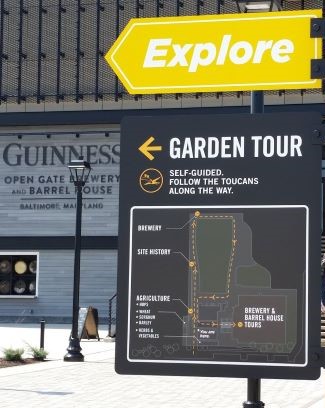 We hosted our first guests as innkeepers in late March of this year, went "live" with the LaurelManorHouse.com website in late May, then officially opened our doors with a June 3rd Grand Opening. With the assistance of a dozen friends and family members, Dave and I welcomed nearly two hundred visitors to our Open House. We offered guest room tours and refreshments, and displayed photos of the seven-year house renovation process.
Since then, during these summer months we have settled comfortably into the routine of innkeeping with some very busy weeks interspersed with quieter ones. Names on the first page of our guest book include travelers from twelve different states–and one couple from the United Kingdom! Thank you so much to the guests who took time to post reviews of their Laurel Manor House Bed and Breakfast experience; I greatly appreciate your kind words! You can find these reviews on our Google listing, on the Laurel Manor House Facebook page, and on Trip Advisor. Here are some excerpts: "They managed to keep the original authentic look and character of the house, yet have many modern touches", "The rooms were pristine and fresh and well-supplied", "breakfast was AMAZING", and "Delightful in every way!" While I'm proud that Dave and I offer unique and welcoming lodging in historic Laurel, we can only claim partial credit, as there is something inherently "cozy" in the bones of this 130-year-old house.
With the end of summer in sight here are a few places and events you should add to your fall calendar for your next visit to Laurel:
The area's newest attraction: The Guinness Open Gate Brewery & Barrel House opened in early August. The only Guinness brewery in the USA is about three miles from UMBC, and less than twenty minutes to our north. You can tour the brewery and learn the history of Guinness. The taproom features Maryland-brewed experimental beers as well as Guinness favorites. https://www.guinnessbrewerybaltimore.com/
One of the oldest local attractions: Laurel Park, Maryland's premier destination for horse racing, has a history going back more than a hundred years. Laurel Park, located only 2 ½ miles from Laurel Manor House Bed and Breakfast, offers dining, bars, simulcast rooms, and plenty of seating in the general admission area. September 8 is Opening Day at the racetrack. October 20 – Maryland Million Day, and November 17 – Brew and Bourbon Classic. http://www.laurelpark.com/
If you're in town at the end of the month, consider a visit to the Hops and Harvest Festival in nearby Columbia on September 29. The event will offer samplings from 25-plus breweries and cideries, 25-plus artisans and crafters, food vendors, and live music. For more information visit: https://hopsandharvestfest.com/
If you're a fan of the Maryland Terrapins, you're undoubtedly cheering today's win. Other home games take place on the following dates: September 15 and 22, October 13 and 27, and November 3 and 17. The College Park stadium is thirteen miles south of Laurel Manor House Bed and Breakfast and we still have rooms available for most of these dates.
Wishing you all the best as we sweat out these last few hazy, hot, and humid weeks of summer!
Lisa E.